Altitude Trampoline Park
Providing sky-high return on investment on a newly opened business.
---
SUCCESS STORY
The trampoline park utilized custom Artificial Intelligence audiences to build brand awareness, and increase brick-and-mortar sales. Our end-of-quarter results were:
High Hopes for a Grand Opening
---
Altitude Trampoline park is a place where kids, teens, and adults can come to jump, bounce, climb, and flip their way into fun! The park features performance-grade trampolines, dodgeball, a ninja course, wipeout, and more.
Jump In with a High Return
---
Although Altitude Trampoline Park had the backing of a franchise, the business was still entirely new to Nashville. They came to us after opening their doors a mere five days prior, needing to ramp up recognition in the area and ultimately, drive sales. They hoped to jump in headfirst to reach a 3X return on their advertising investment.
With competitors only a mile away, Altitude Nashville knew they needed to invest in marketing efforts that would put them ahead of the curve.
Let Lookalikes Take Flight
---
At the time of ad creation, we were able to use a few months worth of purchaser data to create a custom AI lookalike audience. This matched their current customer base within a 1% likeness of other people on Facebook, which we were then able to target.
After analyzing the data provided from Altitude's point of sale system, we focused ad creation efforts around birthday parties, one low price for ALL attractions (a differentiator from competitors), and a safe space for toddlers to jump.
"Working with Drive Social Media has been one of the strongest business decisions we've made to-date. We were really fortunate to experience immediate results from Drive's advertising, including high ROI and low cost of customer acquisition."
— Max N., Altitude Trampoline Park
Sky-High Results
---
With the 3X return goal in mind, Altitude kept soaring past for even better results. During the January 16th, 2019 to March 16th, 2019 campaign, the goal for a 3X return was exceeded by 500%.
The January - March 2019 Facebook campaign run resulted in:
● $137K in revenue attributed to Facebook ads
● 4.9K total purchase driven by Facebook ads
● 15X return on investment
● 85x return on ad spend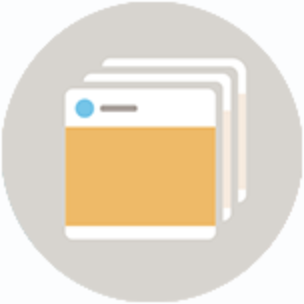 "Working with Drive Social Media has been one of the strongest business decisions we've made to-date. Not only is their staff welcoming to our ideas, but they work as an extension of our own team and allow us to achieve goals that are only possible through their navigation of the social media space. We appreciate the opportunity to weigh-in on the development of creative assets and have been extremely pleased with the success of our campaigns. We were really fortunate to experience immediate results from Drive's advertising, including high ROI and low cost of customer acquisition."
- Max N., Director of Operations