SUCCESS STORY
In one calendar year, we increased the number of overall purchases from 112 (end of Q1) to 3,477 (end of year) and grew revenue from $5,808.25 (end of Q1) to $384,883.84 (end of year).
A Shared Passion for Running and Fitness
---
Fleet Feet is an apparel and running gear chain in the United States with three locations in the immediate Nashville area. They offer a wide variety of products to the consumer and have also patented forward-thinking technological innovations like fit id® to ensure each and every person who walks in their door(s) gets the ideal shoe to match their particular body type. Owner Christi Beth Adams oversees the day-to-day operations of the Nashville storefronts herself and has a passion for sharing her fitness expertise with members of her community.
To Grow within Local Markets
---
We partnered with Fleet Feet in September of 2017 to increase revenue at all three of their Nashville, TN locations: Hendersonville, Brentwood, and Green Hills. In addition to this overall increase in revenue, Fleet Feet wanted to focus on acquiring new customers.
Increase "Foot" Traffic
---
Together, we developed a Facebook and Instagram strategy that integrated powerful copy and thumb-stopping images to generate more sales by getting new customers in their door(s).
To supplement the success of the social campaigns, we also created a comprehensive AdWords strategy to further build brand awareness on the local level.
"Drive has a powerhouse team."
— Tammy Mckinney, Fleet Feet 
15.48 Return On Investment!
---
In our first three months of work, our goal was to show proof of concept by bringing Fleet Feet one new customer. We exceeded expectations by presenting getting Fleet Feet to a break-even point return, quickly catapulting our overall time frame for a 3X return on investment
Within the next three months, we blew past our goal as we quickly outpaced our two-to-one return goal during this period and generated 15.48X ROI by the end of our six-month mark.
Now "Outrunning" Their Retainer
---
Fleet Feet has enjoyed an 18:1 return on their overall investment throughout the lifetime of our partnership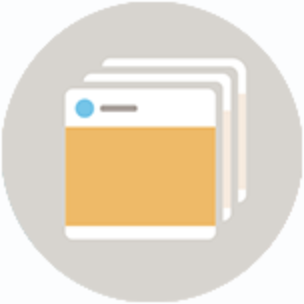 "Working with Drive Social Media for the past two years has been insightful! The data they are able to utilize to accurately and successfully create marketing campaigns has directly led to an increase in sales and in new customer acquisition. Drive's team works efficiently and quickly to ensure we are happy with the targeted messaging. We are happy customers!!"
-Tammy McKinney, Fleet Feet Nashville