The early days of Drive Social Media started with three friends and a shared vision – total domination of the St. Louis social media scene. Fast forward to 2017 and Drive 1.0 seems like nothing more than a foggy memory because everything…EVERYTHING has changed.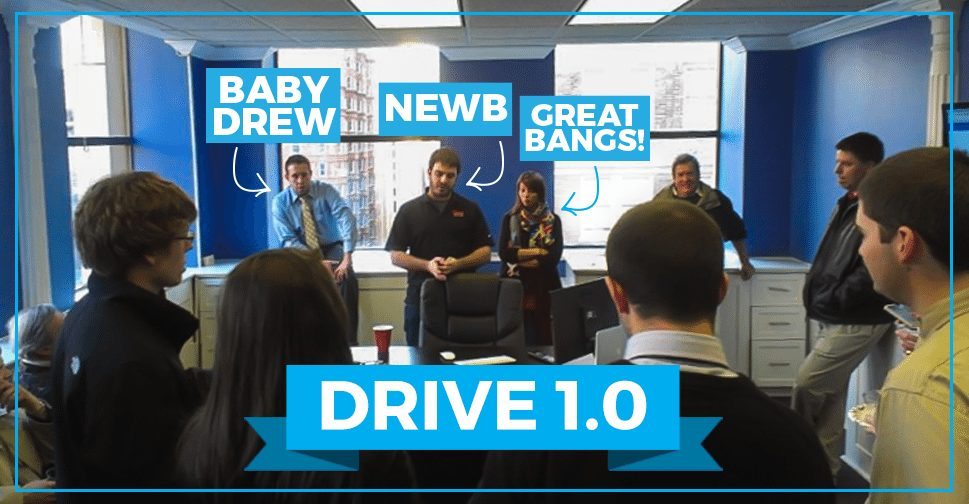 Three employees, one city, and 10 small business clients grew to more than 50 employees, spread across two cities and a third coming this summer, servicing more than 150 clients on active retainer in just five years.
Small Business Monthly recently recognized the achievements of Drive as a social media agency by selecting our Operating Partner, Josh Sample, as one of the "Top 100 St. Louisans to Know to Succeed in Business", and we couldn't be more proud.
Josh, on the other hand, has never been a huge fan of celebrating victories. His focus is always on the NEXT big thing and his NEXT big win. He celebrates so little in fact, that we've likened him to Janet Jackson, with a motto of – "What have you done for Drive LATELY?"
Despite his scruples, he's found it difficult to hide his smile this time. Which is why a handful of us will be making the journey out to the St. Charles Convention Center this April to watch Josh humbly accept kudos at the Small Business Monthly awards luncheon (jubilant photos to follow, whether he likes it or not).